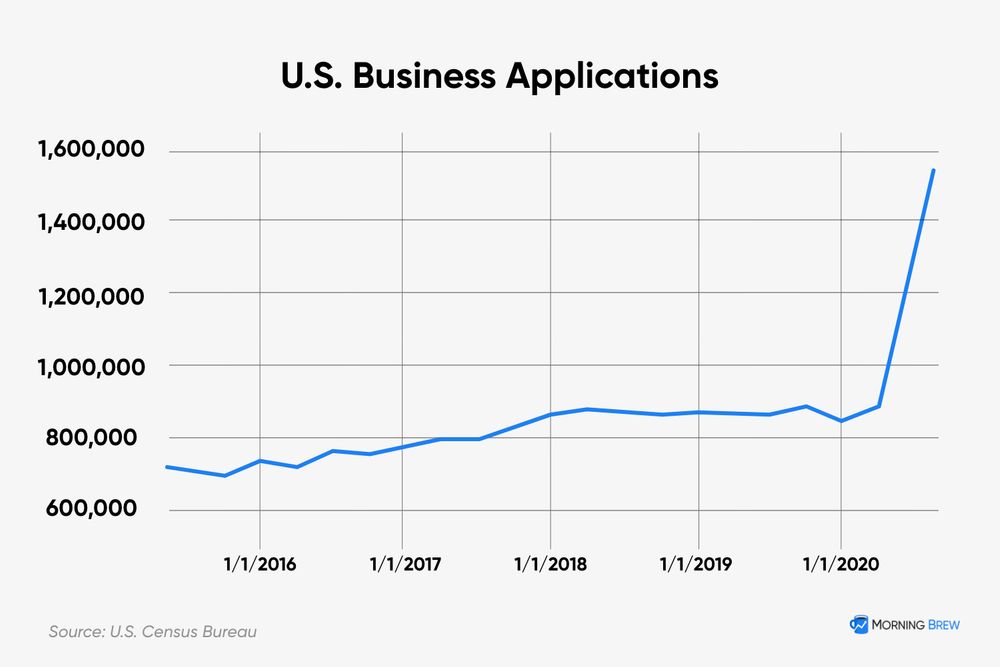 U.S. business applications went through the roof last quarter, according to a new report from the Census Bureau. Covidpreneurs filed more than 1.5 million applications for Employer Identification Numbers (EINs) in Q3, a 77.4% increase from Q2.
It's not just a big increase from Q2…it's also a big increase from last year (when there wasn't a pandemic). In late September, business applications passed 3.2 million for 2020. At the same point in 2019, 2.7 million applications had been filed.
In fact, new businesses are being formed at the fastest pace in more than a decade, writes the WSJ.
Read the entire article: Morning Brew | Zombie nation